The story of HMS Venomous
CW Candidates in HMS

Venomous
"CW (Commission and Warrant) candidates were specially selected men from the lower deck, serving ratings with a minimum of 3 months' sea experience assessed as having officer potential. The 'Y' scheme recruited educationally qualified young men whilst still at school who showed 'officer potential'. Upon call up they completed basic new entrant training as naval ratings before joining King Alfred. CW and 'Y' scheme Cadet Ratings comprised the majority of the trainees to pass through HMS King Alfred; they were not afforded the title 'officers under training' until the final two weeks of the 12 week course." Officer Training at HMS King Alfred

**** **** **** **** **** ****
CW Candidates in
Venomous
, 1940-1

An undated letter from Lt Michael Cashman RNVR who joined HMS

Venomous

after her refit at Troon on 5 March 1942 as First Lieutenant gave the names of three CW Candidates on

Venomous

when Lt Cdr John McBeath was the CO in 1940-1. Since their names do not appear on the list of crew members in

Venomous

on the 31 May 1940 they are thought to have joined
after the evacuation of the BEF from Dunkirk at Harwich in July 1940 or while under repair at
Birkenhead after detonating a mine in Liverpool Bay on 30 December 1940
.


Sam Brown - not identified as yet.
Malcolm Cochrane
Thought to be Lt M.S. Cochrane RNVR (who served on the minesweeper HMS

Byms

2204) whose seniority is given in the Naval List as 10.4.42
Jim Bleasdale
Almost certainly Lt Cdr James Frederick Bleasdale RNVR (HMS

Goldcrest

, RNAS

Dale

, west of Milford Haven), seniority 2.1.42
,
who was MID on 1 June 1944.

At present nothing further is known about these officers and I would like to hear from their families or anybody who knows more about them.


CW Candidates in
Venomous
, 1942-3
Lt Michael Cashman would have been responsible for the training of the six young CW Candidates who joined

Venomous

at Londonderry for their three months sea experience as an Ordinary Seamen
(OD) in September 1942.
The links from their names alongside the photograph below are to their entries on the unithistories.com website, a biographical dictionary of naval officers. More lengthy descriptions of the lives of two of thee officers are given below.





Mike Fenn
Michael G Fenn, Able Seaman, JX171482
Failed to be commissioned; returned to ship?

Alex Campbell
Alexander McRobie Campbell, Ordinary Seaman, JX363135
Sub Lt A.M. Campbell RNVR

John Dodd
John Dodd, Ordinary Seaman, JX338032
Lt John Dodd RNVR

John Carson
John Carson, Ordinary Seaman, JX363149
Lt John Carson RNVR

Mervyn Mansell
Arthur J.M. Mansell, Ordinary Seaman, JX338485
Lt Arthur James 'Mervyn' Mansell DSC, MBE RNVR

'Dixie' Dean
Patrick W 'Dixie' Dean, Signalman LD/X4243
Sub Lt P.W. Dean RNVR

Rear row from left:

Mike Fenn, Alex Campbell, John Dodd and John Carson
Front from left:

Mervyn Mansell and Dixie Dean
Mike Fenn was not commissioned.
Courtesy of Mervyn Mansell
Alexander McRobie
Campbell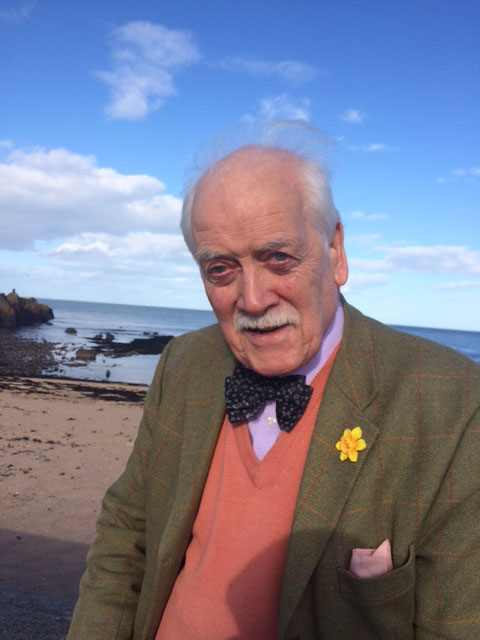 Alex Campbell was born in the affluent Murchison district of Edinburgh on 10 March 1923, the son of a grocer. He was conscripted on 28 May 1942 and after twlve weeks initial training at HMS

Raleigh

, Plymouth was selected as a Commissioned and Warrant Candidate (C&W Candidate) and sent to Londonderry to join HMS

Venomous

for six month seatime as an OD on the lower deck.
"the initial selection of CW Candidates was based largely on formal education which in those days usually meant a middle class background. This indeed was implicit in the scheme, for the original Admiraltry Fleet Order of Jan 1940 demanded 'Candidates must be of a superior standard of education in view of the shortness of the course it is possible to give in wartime.' " Brian Lavery,

Hostilities Only, Training the Wartime Royal Navy

Alex was a bit sceptical about this as he had had to leave Boroughmuir High School at the beginning of the war and did not get a school leaving qualification. However he probably had enough schooling to tick the box and may have demonstrated training potential. In fact in 1942 this concept was challenged when a number of young officers wrote to an MP -


"Every trainee fills out a questionnaire which is examined. Men with suitable qualifications are noted and watched. The snag is that no one who has not had at least had a secondary school education is even considered, no matter what brilliance he may show while at the training establishment, thus many who might make very brilliant officers are overlooked".

Ibid

This led to spreading the net wider to include "intelligent men who can quickly absorb instruction and have the required charactor and personality...."


Venomous

was to have escorted Arctic Convoy PQ.18 to Murmansk but she was forced to return from Iceland by a severe attack of "condenseritis" which required the replacement of boiler tubes at Belfast. He was invited by by fellow CW Candidate, John Carson, to his home for a hot bath and a meal.


You can hear
Alex Campbell describe his service in

Venomous

in an interview for the Sound Archive at the Imperial War Museum in October 2009 which can be heard online and less formally at his home in Edinburgh by Frank Donald in February 2017:


Alex describes life on the lower deck of HMS

Venomous

in Atlantic and Mediterranean, 1942-1943: abortion of Arctic convoy to Russia due to "condenseritis" and visit to home of fiancee of fellow CW Candidate, John Carson (for a bath) while under repair at Belfast. Describes sleeping arrangements ("no hook to hang his hammock"); memories of commanding officer, Lt Cdr Falcon-Steward RN ("stern and non communicative"); details of duties ("A Gun and depth charges") and watches; memories of colleagues (two "three badgers disliked each other and always arguing"); "canteen catering" and "cook of the Mess"; cutlery; cocoa ("Pusser's kye made from solid cocoa"); washing facilities onboard. REEL 2 Continues: knowledge of next posting; escort of convoy from Freetown to Gibraltar including rescue of survivors from HMS

Hecla

torpedoed off coast of North Africa, burial of casualties at sea and dropping of depth charges; air raids during escort duties on North African coast and at Algiers on Christmas Day, 1942, and anti-aircraft fire; seasickness. Return of CW Candidates to Britain for officer training.



He was born in Edinburgh, enlisted on 26 May 1942 and joined

Venomous

as a CW candidate in September after 12 weeks training at HMS

Raleigh

at Torpoint, Plymouth.

After commissioning he mainly served in minesweepers. He was a Sub Lt on the Catherine Class minesweeper

HMS

Magic

(Lt.Cdr. John Percy Davies, RNR) when she was sunk off Normandy, France on 6 July 1944 by a German human torpedo (Neger). You can see a short video on you tube about the
use of the Neger human torpedoes to attack allied warships off Normandy
in July 1944. Three officers and 43 men were killed when HMS
Magic
was sunk and a second minesweeper HMS
Cato
was lost while rescuing survivors. He joined HMS
Coquette,
an Algerine class minesweeper, in October 1944 and was promoted to Lleutenant in November. He served in her until April 1946. He died in Edinburgh, where his son was a member of the Scottish Parliament, on 30 December 2020, three months before his 98th birthday. The family are hoping to have a Celebration of his life on the 6th July – the day he was sunk on HMS
Magic
- Covid Permitting.

Mervyn Mansell

"I joined HMS

Venomous

in Londonderry at the beginning of September 1942. Ordinary Seaman. 1120 tons and crew of 180. On 5th September we sailed to join convoy PQ.18 as an escort bound for Russia. Heavy weather, most of crew, including me, seasick. This convoy was heavily attacked after it left Iceland.



Venomous

developed boiler trouble which could not be corrected in Iceland, so we returned to Northern Ireland, Belfast, where the problem was solved. Whilst repairs were being carried out we re-painted the ship as we were going to the Mediterranean.

We sailed on 21st October, to the Clyde where we joined Convoy KX.4A, the ships were carrying U.S. soldiers who were going to invade North Africa.

As we approached Gibraltar we were told to go there, refuel and then meet a convoy coming from Freetown. This consisted of two ex-cruisers, now depot ships, HMS

Hecla

and HMS

Vindictive

. HMS

Marne

, a destroyer, joined the convoy on 9th or 10th November. U-boat action started soon after 22.15 on 11th November. (You will do doubt have detail of the action and the sinking of

Hecla

at 0116 on 12th November, and damage to "Marne's" stern, so I will not repeat that). For Action Stations I was in the depth charge party. We saw a U-boat on surface, so close we could not train big guns on to it, could only use Oerliken anti aircraft guns and saw tracer bullets richochet off conning tower as U-boat submerged.

Venomous

completed rescue work (17 officers and 476 ratings) at 12.50 p.m. on 12th November and then sailed for Casablanca as we were very low on fuel. As we were about to enter Casablanca we had a signal not to go there. Too late, we were so short of fuel. Fortunately U.S. troops had taken port and town that day. We docked and all the survivors went aboard US Cruiser

Augusta

where they were given U.S. naval rating clothes. They spent the night on an American Aircraft Carrier. In the meantime, we cleaned up our ship after all the survivors.

We sailed for Gibraltar with all the survivors aboard – a few were buried at sea.

We eventually reached Gibraltar (Gib) which the sailors liked because drinks were cheap. We played football on a hard ground on the Rock.

Based in Gib, we escorted convoys along the North African coast from Algiers.

The Captain of

Venomous

Commodore Falcon-Steward left the ship and was succeeded by Maitland Makgill-Crighton, DSO, DSC (Champagne Charlie) who was very good at manoeuvreing the ship, especially when docking.

We escorted convoy KM.55 to Phillipville on 23rd December, spending Christmas Day at sea, arriving at Phillipville on 27th December. Returned via Algiers.

Escorted convoys to Mers-El-Kabir, Bone and Phillipville. Escorted damaged HMS

Arganout

to Gib.

Escorted

Rodney, Nelson

and

Formidable

on 12th January 1943, Gib to Mers-El-Kabir returning on 17th February.

Early in February 1943 half a dozen Commission Warrant (CW) Candidates left Gib in minelayer HMS

Manxman

which took us to Milford Haven, from where we travelled to Portsmouth.

We went to a school (Mowden) in Sussex, which was being used as a training camp for would be Officers. I was there from 17 - 30 March, 1943. Petty Officers put us through our training. We went before an Admiralty Selection Board, three of us were selected to go to Lancing College to undertake Officer training. We were there from 31st March to 12th May, 1943, then went to HMS

King Alfred

in Hove where we were Commissioned, and were there from 12th to 26th May.

I decided to specialise in Navigation and took several courses including one at the Royal Naval College in Greenwich, in June 1943. Alex Campbell went to Minesweepers but I don't remember which branch of the Navy the others went.

As I mentioned to you over the 'phone, I was in HMS

Riou

when we escorted

Rodney

and

Sirius

from Gourock to Normandy to arrive on D-Day. Years later I learned that Alex Campbell, in command of a Minesweeper, swept the channel through which we travelled to Normandy.

From the time I joined

Riou

in December 1943 until I left the ship in August 1945, to be demobbed, I was Navigating Officer, promoted to Lieutenant and was awarded DSC."


The story of HMS
Venomous
is told by Bob Moore and Captain John Rodgaard USN (Ret) in
A Hard Fought Ship
The third edition was published on 9 May 2017
---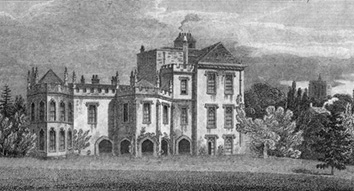 Holywell House Publishing
88 Holywell Hill, St Albans, Hertfordshire AL1 1DH, Britain
http://holywellhousepublishing.co.uk
Telephone: +44 1727 838595
contact online
---