The story of HMS Venomous
CW Candidates in HMS

Venomous
"CW (Commission and Warrant) candidates were specially selected men from the lower deck, serving ratings with a minimum of 3 months' sea experience assessed as having officer potential. The 'Y' scheme recruited educationally qualified young men whilst still at school who showed 'officer potential'. Upon call up they completed basic new entrant training as naval ratings before joining King Alfred. CW and 'Y' scheme Cadet Ratings comprised the majority of the trainees to pass through HMS King Alfred; they were not afforded the title 'officers under training' until the final two weeks of the 12 week course." Officer Training at HMS King Alfred

**** **** **** **** **** ****
CW Candidates on

Venomous

in 1940-1

An undated letter from Lt Michael Cashman RNVR who joined HMS

Venomous

after during her refit at Troon on 5 March 1942 as First Lieutenant gave the names of three CW Candidates on

Venomous

when Lt Cdr John McBeath was the CO in 1940-1. Since their names do not appear on the list of crew members in

Venomous

on the 31 May 1940 they are thought to have joined
after the evacuation of the BEF from Dunkirk at Harwich in July 1940 or while under repair at
Birkenhead after detonating a mine in Liverpool Bay on 30 December 1940
.


Sam Brown - not identified as yet.
Malcolm Cochrane
Thought to be Lt M.S. Cochrane RNVR (who served on the minesweeper HMS

Byms

2204) whose seniority is given in the Naval List as 10.4.42
Jim Bleasdale
Almost certainly Lt Cdr James Frederick Bleasdale RNVR (HMS

Goldcrest

, RNAS

Dale

, west of Milford Haven), seniority 2.1.42
,
who was MID on 1 June 1944.

At present nothing further is known about these officers and I would like to hear from their families or anybody who knows more about them.


CW Candidates on
Venomous
in 1942-3
Lt Michael Cashman would have been responsible to the training of the six young CW Candidates who joined

Venomous

at Ordinary Seamen
in September 1942.




Mike Fenn
Michael G Fenn, Able Seaman, JX171482
Failed to be commissioned; returned to ship?

Alex Campbell
Alexander McRobie Campbell, Ordinary Seaman, JX363135
Sub Lt A.M. Campbell RNVR

John Dodd
John Dodd, Ordinary Seaman, JX338032
Lt John Dodd RNVR

John Carson
John Carson, Ordinary Seaman, JX363149
Lt John Carson RNVR

Mervyn Mansell
Arthur J.M. Mansell, Ordinary Seaman, JX338485
Lt Arthur James 'Mervyn' Mansell DSC, MBE RNVR

'Dixie' Dean
Patrick W 'Dixie' Dean, Signalman LD/X4243

Rear row from left:

Mike Fenn, Alex Campbell, John Dodd and John Carson
Front from left:

Mervyn Mansell and Dixie Dean
Mike Fenn was not commissioned.
Courtesy of Mervyn Mansell

Alex
Campbell is 93 and the only one alive today.
He was born in Edinburgh, enlisted on 26 May 1942 and joined

Venomous

as a CW candidate in September after 12 weeks training at HMS

Raleigh

at Torpoint, Plymouth. At that time -


"the initial selection of CW Candidates was based largely on formal education which in those days usually meant a middle class background. This indeed was implicit in the scheme, for the original Admiraltry Fleet Order of Jan 1940 demanded 'Candidates must be of a superior standard of education in view of the shortness of the course it is possible to give in wartime.' " Brian Lavery,

Hostilities Only, Training the Wartime Royal Navy

Alex was a bit sceptical about this as he had had to leave Boroughmuir High School at the beginning of the war and did not get a school leaving qualification. However he probably had enough schooling to tick the box and may have demonstrated training potential. In fact in 1942 this concept was challenged when a number of young officers wrote to an MP -


"Every trainee fills out a questionairre which is examined. Men with suitable qualifications are noted and watched. The snag is that no one who has not had at least had a secondary school education is even considered, no matter what brilliance he may show while at the training establishment, thus many who might make very brilliant officers are overlooked".

Ibid

This led to spreading the net wider to include "intelligent men who can quickly absorb instruction and have the required charactor and personality...."

The story of HMS
Venomous
is told by Bob Moore and Captain John Rodgaard USN (Ret) in
A Hard Fought Ship
The third edition was published on 9 May 2017
---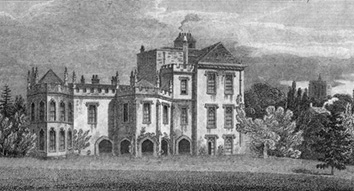 Holywell House Publishing
88 Holywell Hill, St Albans, Hertfordshire AL1 1DH, Britain
http://holywellhousepublishing.co.uk
Telephone: +44 1727 838595
contact online
---