The story of HMS Venomous
Stanley Gordon Juson


Mined once, torpedoed twice - but nearly 90 when he died




Stanley Juson was born in Wandsworth in south west London on the 18 May 1922 and trained as a welder but soon joined his father working for the postal service, the GPO. He joined the Royal Navy in December 1941 as a stoker but was accepted for training as an RDF (Radar) operator, a new technology which would have a dramatic effect on the course of the war at sea. On the 1 April 1942 two weeks after qualifying Stanley Juson was posted from Chatham barracks to join HMS Hecla on the Clyde.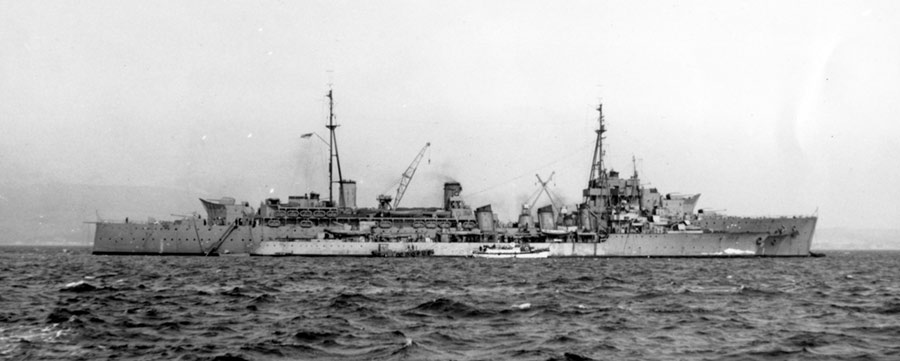 HMS

Hecla

with
a French C

hacal

Class
destroyer berthed alongside
,
possibly the FS

Leopard
Courtesy of Christina McCarthy
HMS Hecla left Greenock on the 15 April 1942 as part of Convoy WS.18 for South Africa to join the Far Eastern Fleet but on the 15 May hit a mine off Cape Agulhas near Cape Town. Stan had a lucky escape:

"I was down on the mess deck having tea when it happened. It was about 5pm and I would have been on watch at 6pm, the 2nd dog watch from 6-8. All I can remember is that I didn't have my life belt on. The next thing I knew was when I woke up in the bakery on a higher deck, somebody had pulled me out, and taken me up there."

Twenty-one of the crew were killed and Hecla was under repair at Simonstown, the naval base outside Cape Town, until October when it headed north to support the landings in north Africa. Disaster struck at 11.16 pm on the 11 November (1116/11) when Hecla was hit by the first of five torpedoes fired by U-515. Soon after the third torpedo struck at 0022/12:
"The Captain ordered 'Abandon Ship'. Naturally everybody rushed for the boats, including me; they were far too crowded and the Gunnery Officer pulled out a pistol and said 'everybody out of the boats, take it easy' and threatened to shoot the first man to ignore his orders. I eventually got into a Whaler which was lowered into the water, but there were so many of us that it capsized and sunk. Myself, an officer and about six others got onto a Carley Float, and I remember the officer shouting 'if you want to live, paddle'. We paddled and paddled but the float just went round and round; it was tied to the Whaler that had capsized. We left it and managed to hang onto some wreckage and eventually reached HMS Marne.

They pulled us on board after we had been in the water for about an hour. We were covered with oil and had a bit of a wash but nothing else. All night long HMS Venomous circled round the Marne firing star shells to light up the area to see if any U-boats were still around. We wondered if we would see the night thro'. The next day a tug and corvette came out from Gibraltar to take us aboard and tow the Marne. We reached Gibraltar that night and were taken aboard HMS Nelson, had a bath and something to eat and were given underclothing, overalls and boots. We were then put onto a troopship, the requisitioned Dutch liner, Dempo, and joined a convoy for Liverpool. On arrival we were sent to Chatham Barracks where we were kitted out again and given two weeks survivors' leave."

There is some doubt as to when "abandon ship" was ordered. There are significant differences between the times given by Captain G.V. B. Fauulkner RN, the CO of Hecla, and Lt Cdr H.N.A. Richardson, CO of HMS Marne, in their Reports of Proceedings. Although Captain G.V.B. Faulkner RN did not leave Hecla until after the fifth torpedo struck (which he reported as being at 0105/12, much earlier than Richardson) he and his senior officers were among the first to be rescued. The order to abandon ship could not be conveyed throughout Hecla due to loss of power and most men took the decision to to leave the ship earlier and were already in the water when a torpedo struck the stern of Marne blowing off its stern and rendering it dead in the water. Many were heading for Marne and were killed by the fragments of metal which rained down or by the mines on the quarter deck exploding as they reached the depth at which they were set to detonate; and then the munitions went up ... as so vividly described by Herbert McWilliams. They swam away from the Marne, became dispersed over a wide area and some were in the water for ten or more hours before being picked up by HMS Venomous which in addition to rescuing survivors had to fight off the U-boat and protect Marne. Stan Juson was lucky, he left Hecla after Marne was torpedoed and was pulled aboard when he "had been in the water for about an hour".

Stan was one of 54 ratings and 10 officers rescued by HMS Marne. The CO of HMS Marne was Lt Cdr H.N.A. Richardson RN and its crew included Michael Flanders (1922-75) who went on to achieve fame for his comedy duo with Donald Swann in "Flanders and Swann".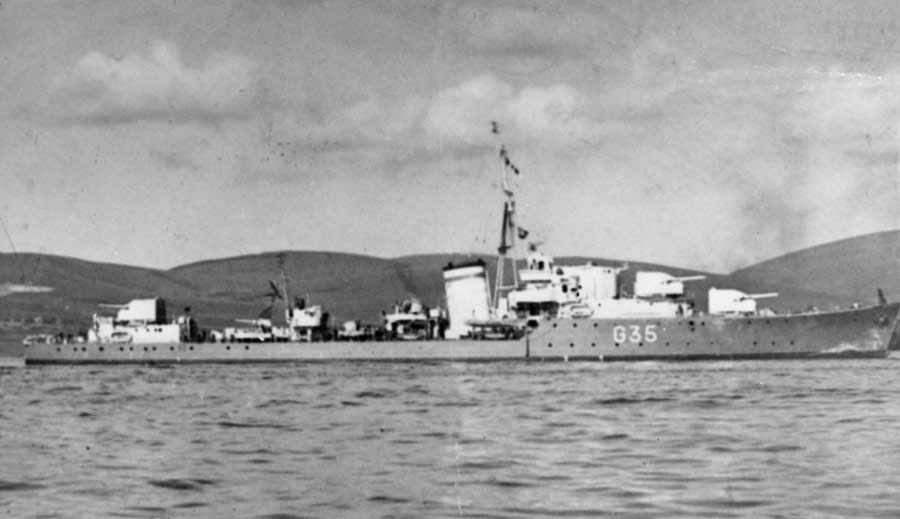 HMS

Marne

at Scapa Flow, Orkney, in 1941
Courtesy of Christina McCarthy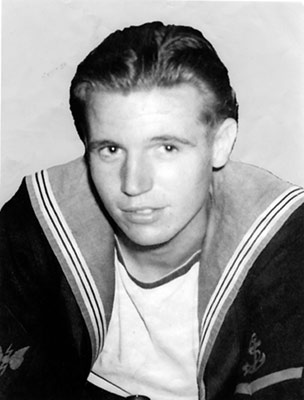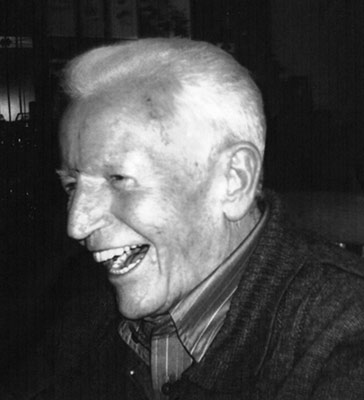 For AB Stan Juson the war had just began. He was posted to the cruiser, HMS Birmingham, at Plymouth on the 20 August 1943. He had some quite terrifying experiences while escorting convoys to Arctic Russia and Malta, especially with radio controlled bombs, "Chase me Charlies", in the Mediterranean. Their luck ran out when they were on their way to Alexandria and were torpedoed in the bow:

"There were quite a few men killed and as we couldn't get them out, lime was put down to seal them in and keep the smell down. On nearing the port of Alexandria, the Captain had the Battle Ensign flown and the Marine Band played as we entered the harbour. We went into dry-dock for temporary repairs and to get the bodies out."

After being patched up HMS Birmingham went to Norfolk, Virginia, for permanent repairs and the crew moved into USN barracks ashore and were welcome guests in American homes at weekends. When the war ended HMS Birmingham was sent to Copenhagen to take over the German warships, Prinz Eugen and Nurnberg. Passing through the German mine fields they had a lucky escape when a mine was trapped in the paravane on the port side and banged against the hull. The noise alerted the men below to the danger and it was freed and detonated by rifle fire. Two further trips to Norway followed to round up enemy ships. HMS Birmingham was sent to the Far East but returned to Britain on the 14 June 1945 when Stan left the ship but LS Stanley G Juson was not demobilised until the 11 May 1946.

Stan married Dorcas Chaney in 1947 and they had a daughter, Christina, a grand daughter, Nicola, and two great grandchildren, Rosie and James, by the time he died in January 2012 a few months before his 90th birthday.

Return to the "Home Page" for HMS Hecla
to find out more about its history and the stories of other survivors

A Hard Fought Ship contains the most detailed account of the loss of HMS Hecla yet published
Find out more about the book and read reviews of the book.



---
Holywell House Publishing
88 Holywell Hill, St Albans, Hertfordshire AL1 1DH, Britain
http://holywellhousepublishing.co.uk
Telephone: +44 1727 838595
contact online
---