A HARD FOUGHT SHIP
The story of HMS Venomous


The Ship's Company:
Commissioned and Warrant Officers
A Hard Fought Ship is dedicated to the memory of all those who served on HMS Venomous between 1919 and 1946. This list of officers who served on Venomous is taken from the quarterly issues of the Navy List. Back runs of the Navy List are held at the National Archives in Kew and major naval libraries. Where officers served in World War II their names were also included on the crew lists compiled by TNT Records Management from the Pay and Victualing Ledgers. See the links to the three crew lists below.


If a member of your family who served on Venomous as an officer is not on this list contact the publisher. Further details of their service career can be found on the unithistories.com web site (click on the links below). Brief biographies of the commanding officers of HMS

Venomous

(1919-45) can be seen here: http://www.holywellhousepublishing.co.uk/commandingofficers.html



Find out how to obtain an officer's official record of service.

Most of the officers listed below are mentioned in:
A Hard Fought Ship: the story of HMS Venomous
A new edition was published in May 2017 which will can be bought online bought post free from this web site.


The names of the entire ship's Company of HMS Venomous - both officers and men - have been extracted from the Pay and Victualing ledgers for three significant dates and can be seen online:

First wartime Commission (September 1939 - November 1942)
On the
31 May 1940
- the day HMS
Venomous
made the first of five trips to evacuate troops from Dunkirk (PVL1)
Second wartime Commission (April 1942 - October 1943)
On the
12 November 1942
- the night when HMS
Hecla
sank and HMS
Venomous
recued 500 survivors (PVL2)
Third wartime Commission (August 1944 - July 1945)
On the
14 May 1945
- the day when HMS
Venomous
arrived at Kristiansand to accept the surrender of German naval forces (PVL3)
A complete list of officers
known to have served in HMS Venomous
1919-46
Their names link to further details of their lives on this website or to entries in unihistories.com
Most off these officers appear in the new edition of A Hard Fought Ship: the story of HMS Venomous (2017).

Contact the publisher if you have information about officers who are known to have served in Venomous but are not on this list.

Name
Rank (speciality)
Dates
Adams, E.O.
Sub Lt, RN

1920-1
Allen
Warrant Officer, RN Gunner (T)
1922
Allen, H.M.

Lt Cdr, RN (Engineer)

1928-9

Alleyne, R.M.

Lt, RN

1921

B
Baker, H.L.S.
Sub Lt, RN

1919-20
Barlow, P.
Mid., RN

1924
Barney, Stephen J.
Sub Lt, RNVR
1943
Beckerman, W.
Mid., RNVR

1944-5
Blair, James
Lt, RNVR

1945
Botley, T.W.
Mid., RN

1919
Brice, L.J.
Mid., RNR

1921
Browning, R.
Lt, RNVR (Surgeon)

1941-2
Buchanan, H.J.
Sub Lt, RAN
1922

Buckel, K.W.S.

Lt, RN

1938

Burges, R.Y.
Sub Lt, RN

1922
Button, H.J.B. (Jimmie)
Warrant Officer, RN (Boatswain)

1942
Byrne, C.A.
Lt, RANVR
1943
C


Cannell, G.D.S.

Gunner (T)

1944

Cashman, Michael
First Lt, RN

3/1942-12/1943
Caudle, Derek W.
Lt, RNVR

1944-5
Chatwin, C.A.N.
Lt Cdr, RN (CO)

1929
Clark, I.T.
Lt, RN

1928-9
Coleman, John F.
Lt, RNR
8/1942-12/1943
Corby, J.
Warrant Officer, RN (Gunner)

1926-
Crossman, J.D.
Sub Lt, RN

1924-5
Cottam, G.M.
Lt, RNVR

1940
D
Dawnay, P.
Mid., RN

1924
De Courcy-Ireland, S.B.
Lt, RN

1920-1
De Voil, L.C.
Warrant Officer, RN (Gunner (T))

1926-8
Donald, C.G.W.
Lt, RN

1926-8
Douglas-Watson, F.
Lt, RN

1922-5
Duff, D.A.R.
Lt, RN

1939
Dunn, F.A.
Warrant Officer, RN (Gunner (T))

1920-2
Durell, Henry D.
Lt, RN (CO)

1943
E
Eaton, Leslie C.
Lt, RNVR

1942-3
Ellard, C.W. BSc
Schoolmaster

1926
Elliott, R.C.
Mid., RNVR

1942-3
Esson, A.F
Mid., RNR
1939-41
F
Falcon-Steward, Hugh W
Cdr, RN (CO
1941-2

Forster, William R.
Lt(E), RNR (Engineer)

1944-6
Fretwell, V.V.W
Mid., RNR
1922

G
Gannon, E.D.
Sub Lt, RN

1920
Gardner, L.G.
Lt Cdr, RN (CO)

1921-3
Goodyear, G.N.

Cd. Eng. RN, CO (in Reserve)
1935-6

Gotto, R.
Mid., RN
1922
Greenaway, Frank S.H. (Raffles)
Lt, RNVR
1944-5
Gregg, Claude J.M.

Sub Lt, RN

1928

Gregory, S.C.

Warrant Officer, RN (Gunner (T))

1928-9

Grieve, P.

Cd. Eng. RN, CO (in Reserve)

1929-33


H

Haddow, C.C
Mid., RN

1940

Hare, M.
Mid., RN

1928
Harrison, C.E.P.
Lt, RN

1927-9
Helps, G.A.
Mid, RN

1927
Henderson, H.P.

Cdr, RN (CO)

1940-1

Hicks, W.H.
Lt, RN (Engineer) CO (in Reserve)

1933
Hollins, W.F.
Lt, RN

1924-5
Hunter, F.L.W.
Lt, RN

1943
Hunter, T.H.

Lt Cdr, RN (Engineer)

1936-7

Hurry, E.

Sub Lt, RN

1919

I
N/A

N/A

N/A

J
Jackson, R.
Lt, RN
1929
Jocelyn, Viscount
Mid., RN
1929
K
Kershaw, Peter
Lt., RNVR
1940-1
Knight, J.T.
Mid., RNR

1941

L
Lansky, Miroslav S.
Sub Lt, RNVR
1945
Lapthorn, C.G.
Warrant Officer, RN (Engineer)
1943
Lawson, A.D.A.
Lt Cdr, RNVR (CO)
1944-5
Lewis, R.A.W.
Mid., RN
1925
Lewis, W.F.H.
Warrant Officer, RN (Gunner (T))
1939
M
Mackenzie, Angus A.
First Lt, RNR
1940-1
Maitland-Makgill-Crichton, D.H.
Cdr, RN (CO)
1942-3
Manton, R.
Lt, RN (Engineer)
1924-5
Martin, John N.
Sub Lt, RNVR
1944-5
Maxwell, Ian L.
Lt (Surgeon)
1942-3
Maunsell, F.R.G.
Lt, RN
1925-7
McBeath, John E.H.
Lt Cdr, RN (CO)
1940
McGrath, D.S.
Lt Cdr, RN (CO)
1923-4
MacIntyre, Donald G.F.W.
Lt Cdr, RN
1939
McPhee, A.D. (Homer)
Lt, RN
1941
Milner, C.W.B.
Sub Lt, RN
1939-40
Milner, G.C.
Lt, RNVR (Surgeon)
1942
Moore, R.

Sub Lt, RN

1923-4

Mundy, H.M.S.

Sub Lt, RN

1919-20

N
Nicholl, R.A.F.
Sub Lt, RN
1919
Nichols, R.F.

Sub Lt, RN

1920

Norman, P.
Mid, RN
1923
O
Ommanney, L.F.N. (Om)
Lt Cdr, RN (CO)
1925-6
Orchard, R.W.

Warrant Officer RN (Engineer)

1926

Owen, A.L.
Mid., RN
1922
P
Parkes, Albert E.

Warrant Officer, RN (Engineer)

1940-1

Pawle, E.
Sub Lt, RN
1925

Pead, Horace R.

Warrant Officer, RN (Engineer)

1942-3

Pemberton, R.H.S.
Mid., RN
1929
Perry, A.E.
Warrant Officer, RN (Gunner (T))
1919
Philip, J.H.
Warrant Officer, RN (Gunner)
1919
Philpott, R.T.
Warrant Officer, RN (Gunner (T))
1922-3
Pinckney, E.P.H.
Lt, RN
1926-8
Portal, N.H.
Sub Lt, RN
1922
Prentice, J.D.

Sub Lt, RN

1919

Prideaux, Arthur G. (Guyon)

Lt Cdr, RNVR (CO)

1945

Proes, N.M.E.

Sub Lt, RNVR

1942

Pudner, W.H.

Eng. Cdr, RN

1921

Q
N/A
N/A
N/A
R
Redman, W.R.J.
Lt, RN
1928-9
Robertson, C.L.
Sub Lt, RN
1920
Robertson-MacDonald, A.D.J.
Lt, RN
1922-3
Rodger, R.H.S. (Robin)

Mid., RN
1920
Ross, C.P.

Sub Lt, RN

1938

Rushbrooke, E.G.N.
Lt Cdr, RN (CO)
1927-8
Russell, S.P.B.
Cdr, RN (CO)
1919-21
Russell, S.J.

Lt, RN (Engineer)

1922-3

S
Sangster, Anthony d'E. T. (Tony)
Lt, RN
3/1942-8/1943
Scott, D.C.
Lt, RN (Engineer)
1921-2
Simms, Arthur N. ("Snakehips")
Warrant Officer, RN (Gunner (T))
1942-3
Sims, L.

Lt, RN (Engineer)

1926-7

Spooner, D.R.

Sub. Lt., RN

1941

Stallybrass, E.O.

Lt Cdr (Engineer) RN, CO (in Reserve)
1937-9

Stokes

Mid., RN

1925-6

T
Taylor, E.A.
Lt, RN (Engineer) CO (in Reserve)
1935-6
Lord Teynham, Roper-Curzon, C.J.H.

Lt Cdr, The Lord (CO)

1942

Thomson, Robert K.
Warrant Officer, RN (Gunner (T))
1940-1
Thompson, G.H.

Sub Lt, RN

1921-2

Thorpe, Thomas B.

Sub Lt, RNVR

1944-5

Tod, D.

Mid., RN

1921

Tomkinson, M.W.

Mid., RN

1927

Tonkyn, E.D.

Warrant Officer, RN (Engineer)

1939

Tucker, John C. DSC

Sub Lt, RNR (Gunnery Officer)

1941

U
N/A

N/A

N/A

V
Vaughan-Lewis, John C.M.
Lt, RN
1939-40
W
Watson, B.C.

Captain (D) 4th Destroyer Flotilla

1928-30

Weatherall, A.T.H.
Mid., RNR
1921
Welby-Everard, P.H.E.
Sub Lt, RN
1922

Wells, Walter Reginald DSM
Lt, RN
1939-41
Western, J.T.G

Lt, RN

1938

Wheele, W.E.
Warrant Officer, RN (Gunner (T))
1923-4
Whitfield, J.F.
Mid., RN
1922
Wilson, H.A.

Cd. Gnr. (T)

1930

Wilson, J.A.B.
Lt, RN
1919-20
Wood, G.E.C.
Lt, RN
1922-3
Wood, J.H.I.
Lt, RN
1922
Woodyatt, P.B.
Lt, RNVR (Surgeon)

1940

X
N/A
N/A
N/A
Y
Young, R.S. (Rex)
Mid., RN
1921
Z
N/A
N/A
N/A
Brief biographies of the commanding officers of HMS
Venomous
(1919-45) can be seen here:
http://www.holywellhousepublishing.co.uk/commandingofficers.html
---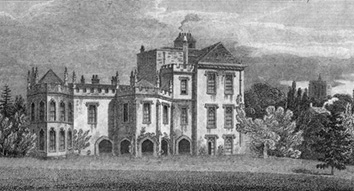 Holywell House Publishing
88 Holywell Hill, St Albans, Hertfordshire AL1 1DH, Britain
http://holywellhousepublishing.co.uk
Telephone: +44 1727 838595
contact online
---