The story of HMS Venomous
Able Seaman
Harry Cornish
JX304862
Was rescued by HMS

Marne

but his friend AB Samuel John Kingslan (D/JX.304861) was never seen again.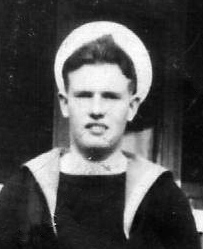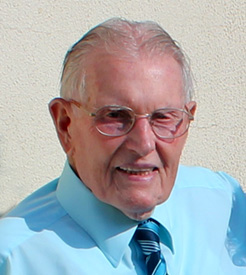 "I was born in Henley, Somerset on the 6th of September 1923 and left school when I was 14. A friend of mine joined the Navy at 16, but my father wouldn't let me so I had to wait until I was 18."

When he was eighteen Harry went to Exeter and "met a lad in a cafe and asked him where he was going and when he said that he was going to join the Navy I said I would join him. Harry and his new friend, Sam Kingslan, "joined on the same day and stayed together until the Hecla was torpedoed" and were given sequential service numbers.

They did their basic training at HMS Raleigh, a Royal Navy shore establishment at Tor Point on the Cornish side of the River Tamar reached by ferry from the RN dockyard at Devonport, Plymouth. Harry explained how he became a Gunner: "I scored five bulls and one inner on the rifle range and the gunnery officer called me out and asked if I'd ever used a gun before and I told him that I had owned a shot gun from the age of 12. The officer said 'well, there's only one place for you and that's the Gunnery School in the morning', so that's where I ended up".
Harry was posted to HMS Hecla on the Clyde in February 1942 while she was undergoing a short refit after a year as the destroyer depot ship for the Atlantic escorts at Havelfjord, Iceland. This was his first ship and his first trip abroad and their first port of call was Freetown in West Africa where he saw banana trees and pineapples growing for the first time. Capt E.F.B. Law RN "had a white Bull Terrier called George. The story was that one of the lads took George ashore and being short of cash, sold him. The Captain was furious and made the lad go back ashore and get him back" (Sharon Cornish).

As they approached the Cape Hecla detonated a mine, right under the mess deck. Harry was in the Seamen's Mess: "they closed the hatches on us and with a number of other lads I lost consciousness. About twenty lads never made it. I came to while we were being towed into the drydock in the naval dockyard at Simon's town".

Once recovered Harry and his shipmates were kept busy "loading destroyers and submarines with ammunition and repainting Hecla after she was repaired". The South African were very hospitable and welcomed the crew of Hecla as guests on "uphomers". Harry stayed with a Scottish family in Somerset West (picked because he was born in Somerset). He went there with Benny Lynch (also from the Hecla) who was Scottish and wanted to stay with a Scottish family.


**** **** **** **** **** ****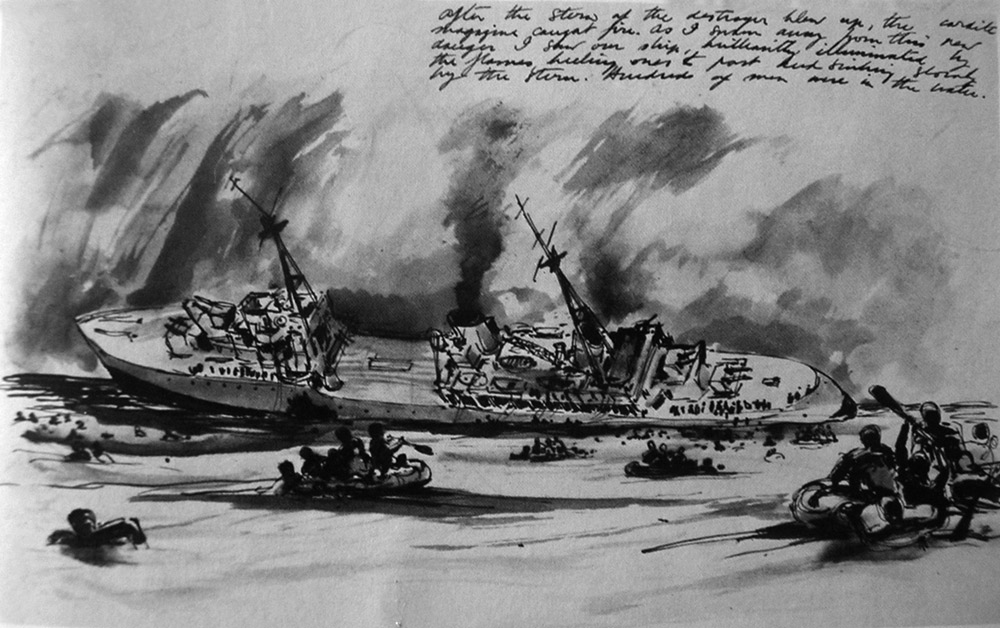 A sketch of HMS
Hecla
listing to port drawn by Lt Herbert H McWilliams SAN

Harry described his memories of the night when

Hecla

was torpedoed:


"We had just turned in when the first torpedo struck, jumped out of our hammocks and and went on deck. I was at my action station in the bow on the 4.5 inch gun. Star shells were fired to illuminate the scene and the U-Boat put another two torpedoes in the port side and she keeled over to port. Kinglan and I lowered one of the starboard lifeboats but so many tried to get in that it capsized before we even left the ship. Sam Kingslan was a really good swimmer and the last I saw of him he was swimming away from the

Hecla

. I couldn't swim and clung onto one of the water bottles which came out of the lifeboat until I was picked up by the

Marne

, one of the two destroyer escorts. We hadn't been aboard the

Marne

any length of time before a torpedo blew off the stern. We were transferred to the Flower Class corvette,

HMS Jonquil,

and taken to Gibraltar. I was in my birthday suit with just half a blanket around me. We were put aboard the battleship, HMS

Nelson

. We had to get cleaned up to get all the oil out of our hair and they gave us a pair of daps [plimsoles] and a boiler suit. We came home on the Dutch liner

Dempo

which was being used as a troop carrier and landed at Liverpool, stayed the night in Liverpool and then went down to Devonport in the morning."

AB Samuel John Kingslan (D/JX.304861) was never seen again and reported "missing presumed killed". He was nineteen.
Stan Juson may also have been in the whaler which capsized and sank; he made it to

Marne

and returned to Britain on the Dutch liner,

Dempo

, and was nearly 90 when he died in January 2012.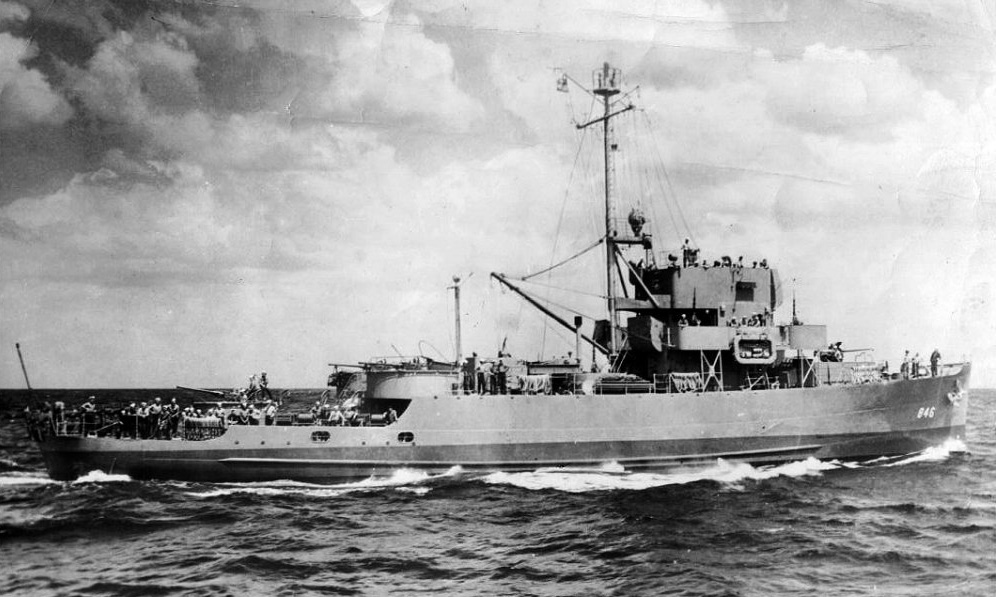 A Patrol Class Escort, a sister ship of HMS
Kilmelford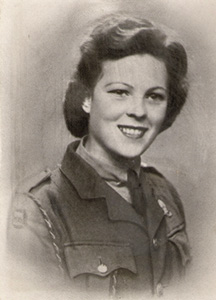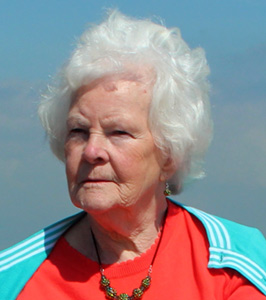 After two weeks survivor's leave Harry was drafted to New Jersey, USA, where he and his shipmates stayed in two hotels fenced off to make a naval barracks before being sent to New Orleans to "pick up" the
Kilmelford.
HMS

Kilmelford

(Z 13) was a KIL Class Patrol Craft Escort built by the Pullman Standard Car Co. on Lake Michigan near Chicago. She was one of 34 small warships built by this company better known as the manufacturer of the Pullman railway carrriage. She was a small ship displacing 640 ton and only 180 feet in length with a crew of one hundred. HMS K

ilmelford

was launched in October 1943 and transferred to Britain on the 18 December.

Her Royal Navy crew took her to Miami, Kingston Jamaica and Bermuda before crossing the Atlantic to Freetown on the West coast of Africa. Harry was not to spend much time on the
Kilmerford
. After seven days patrolling the Straits of Gibraltar, "Back and forward from one coast to the other", Harry started having trouble with his hip. The doctor sent him ashore to the hospital on Gibraltar rock and he was told he had chipped a bone in his pelvis and he should get his gear off the ship and would be sent home. Harry thinks he must have injured his pelvis when

Hecla

was torpedoed. It gave him no trouble until then but brought to an end his career in the Navy.
Harry continued to have problems with his hip and he met his wife, Iris Vincent, when they were both admitted to Musgrove Park Hospital in Taunton in 1946.
S
he had been injured while serving with the ATS Ack-Ack (anti-aircraft) units at Dover (Service Number W101378) and after Harry
had bone from his shin grafted to his pelvis
he pushed her around in her wheelchair despite being in full plaster from the waist down.

Harry is still completely "locked" on one side, unable to bend at the hip but he worked as an inspector for Firth and Cleveland engineering for years and then as an inspector at Brown and Lennox chain works in Pontypridd until he retired at 60. Harry and Iris live with their daughter Sharon in South Wales.
They were married in 1947 and have been together for 67 years and will both be 92 this year.
Return to the
"Home Page"
for HMS
Hecla
to find out more about its history and the stories of other survivors
The story of HMS
Venomous
is told by Bob Moore and Captain John Rodgaard USN (Ret) in
A Hard Fought Ship
A Hard Fought Ship
contains the most detailed account of the loss of HMS
Hecla
yet published
Buy the new hardback edition
online for £29
post free in the UK
Take a look at the Contents Page and List of Illustrations

---
Holywell House Publishing
88 Holywell Hill, St Albans, Hertfordshire AL1 1DH, Britain
http://holywellhousepublishing.co.uk
Telephone: +44 1727 838595
contact online
---