The story of HMS
Venomous


I would rate this as being up in the same class as 'The Cruel Sea' for a picture of small ship life in World War 2.


Cdr Alastair Wilson RN (Ret) writing in the

Naval Review












Spotlight:
remembering
the loss of
HMS

Hecla
... and the 75th anniversary of the
Escape to England
of the
Seaman's Hope
in
May 1940
TS Venomous
- the Sea Cadet Corps Unit in Loughborough -
destroyed by fire


HMS Venomous was a destroyer of the V & W Class, the most advanced in the world when built and arguably the most successful ever. Sixty-seven were built at the end of the Great War. By the end of World War II all had been sunk or scrapped but thousands of men had served on them.

The most detailed study yet of the contribution made by a typical "old warrior" of this class to winning the war with end notes and citations plus a list of all its officers from 1919-46 . It begins with a comparative survey of the world's destroyers in 1919 and ends with a list of all the V & Ws giving date of construction and ultimate fate.

The story of HMS Venomous is told by its officers and crew and illustrated with 250 of their unique photographs plus paintings, drawings and maps. Take a look inside the book and buy the book with secure online payment

The authors

Their accounts are linked together and set in context by Robert J Moore, the former CO of TS Venomous, and Capt. John Rodgaard USN (Naval History "author of the year", 2000).

Book details

A Hard Fought Ship: the story of HMS Venomous; by R.J. Moore and J.A. Rodgaard. Holywell House Publishing, 9 May 2017.

THIS HARDBACK EDITION WAS A THIRD LONGER -

BUT IS NOW OUT OF PRINT
Take a look at the Contents Page and List of Illustrations
480 pages, five new chapters and 258 photographs.
ISBN 978-0-9559382-4-5 Hardback, £35

An e-book edition will be published in Spring 2023
The book launch was held at the Royal College of Defence Studies


The pictures tell the story!




HMS Cavalier and the Destroyer Memorial
commemorates the 143 Royal Naval destroyers sunk during the Second World War and the 11,000 men who lost their lives


---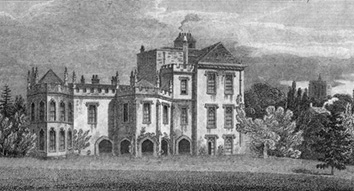 Holywell House Publishing
88 Holywell Hill, St Albans, Hertfordshire AL1 1DH, Britain
http://holywellhousepublishing.co.uk
Telephone: +44 1727 838595
contact online
---